The Coolest Bathroom Tile Ideas You Need To Try
If you're planning a bathroom reno, you may be married to the idea of all-white and marble-everything, but hear us out. There's a place for bold, patterned tile in your life, and we think that's inside your shower. Or on your bathroom wall. Or maybe even your tub? You get the idea. And if you really want to stick with a white, light, and airy vibe, we've got tile ideas for you on this list, too.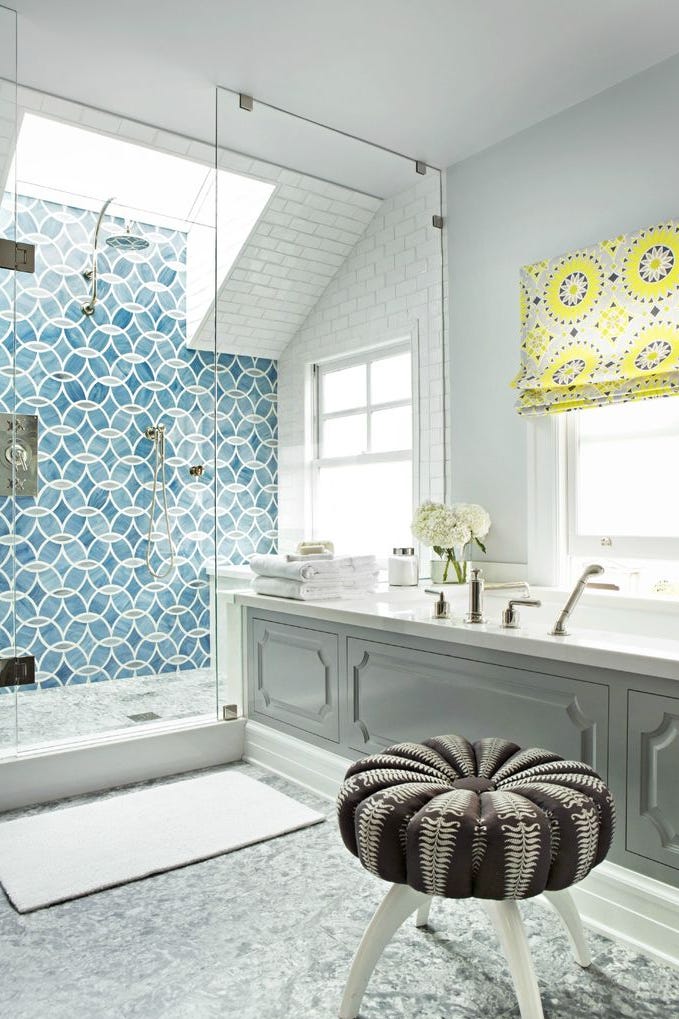 Ring Around The Rosie
The circular motif of the tile in this San Francisco master bathroom echos the round stool and Roman shade.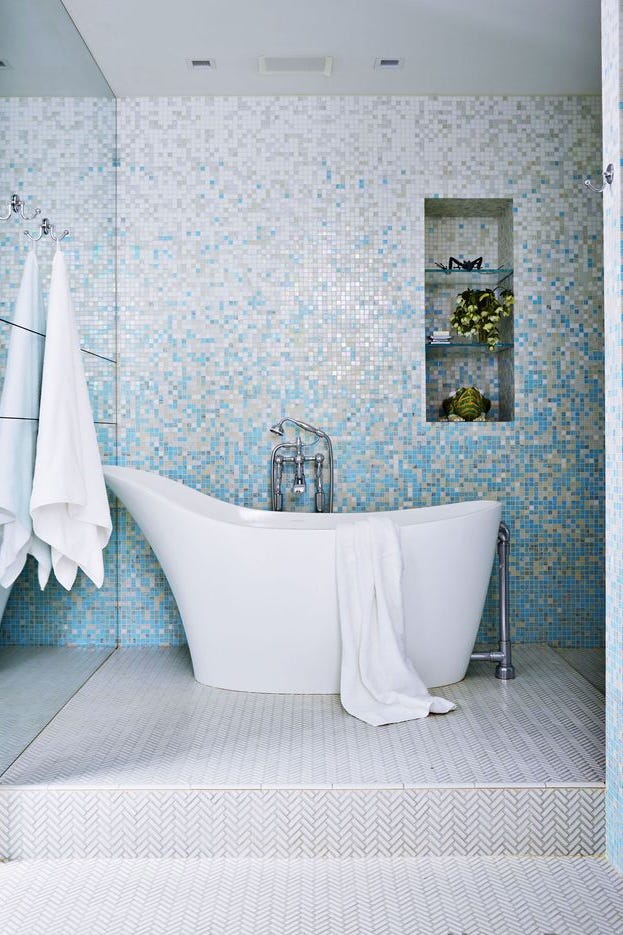 Ombre Amazingness
No—ombre isn't just a trendy hair color. It also looks seriously cool on a tiled bathroom wall.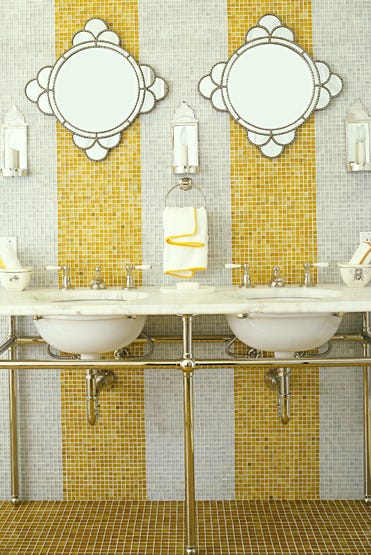 Sunny & Striped
Yellow stripes break up a neutral-tiled wall and add a bit of whimsy.