5 TILE IDEAS FOR A BOLD BATHROOM
Forgo the ever popular minimalistic trend and amp up your otherwise boring bathroom with a splash of color or a fresh new pattern. There are so many different tile colors and styles to choose from, and the versatility of the material makes it easily customizable. Opt for a daring tile design or a sleek border for a subtle refresh. Browse these vibrant ideas.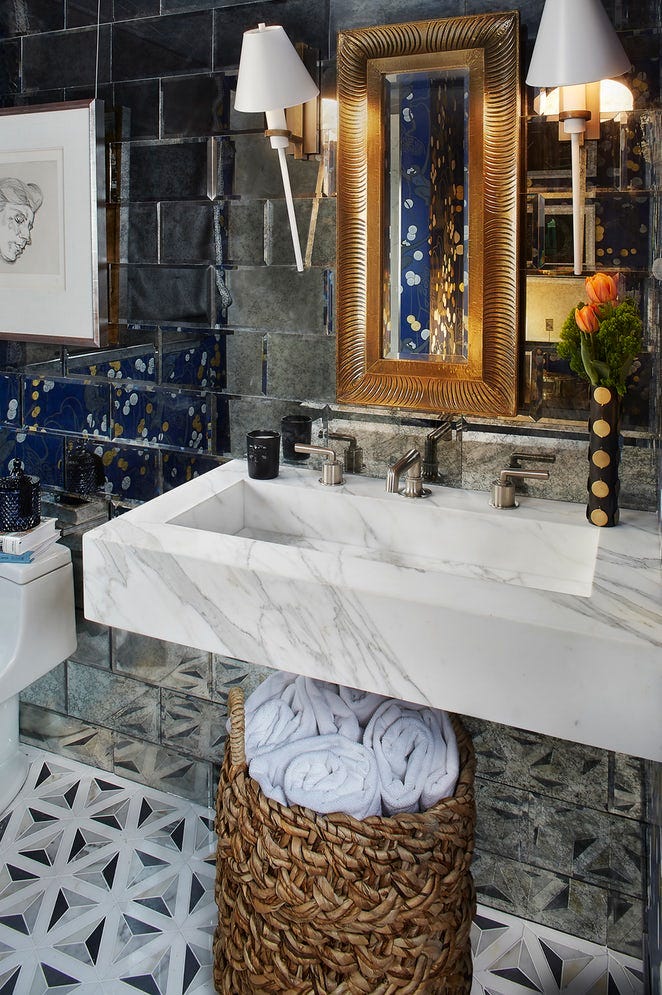 GEOMETRIC & REFLECTIVE
The geometric tiled floors lend a traditional look, while the reflective wall tiles provide a modern accent, reflecting all of the beautiful colors in the room.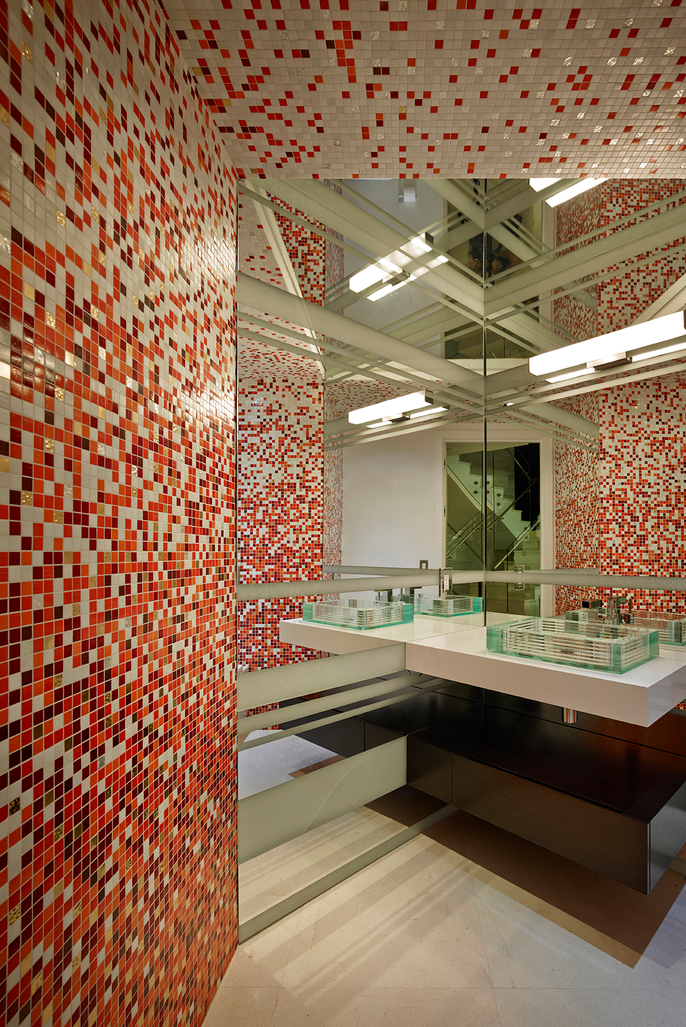 RED TILE EXPLOSION
This eclectic bathroom uses non-uniform red tiles that add wonderful movement to the space.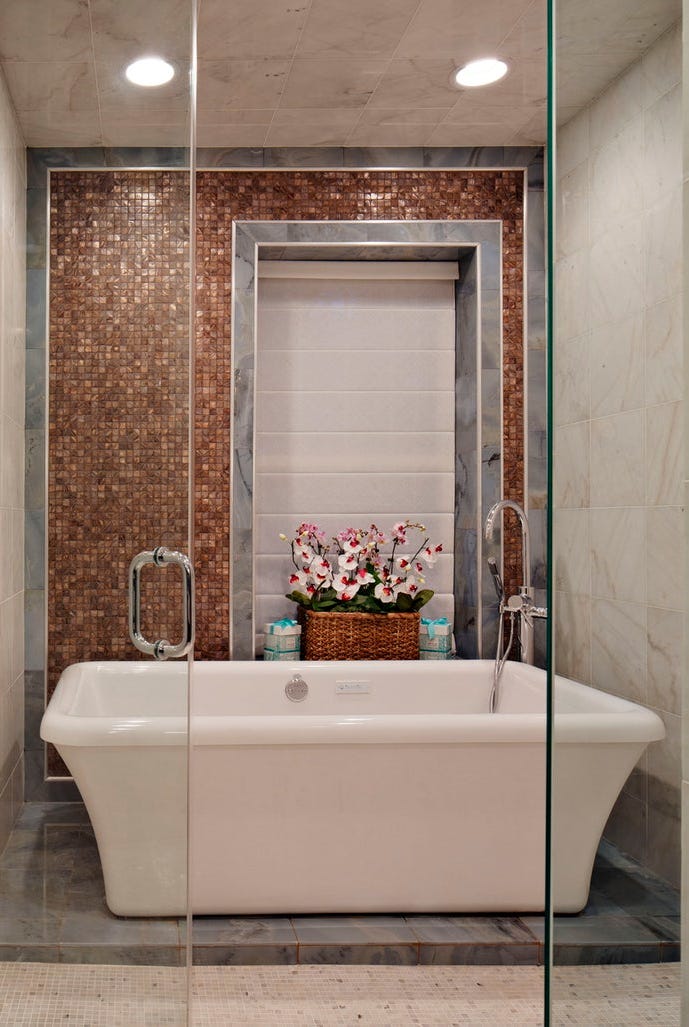 A WOODEN EFFECT
The glossy brown tiles in this luxurious bathroom imitates the appearance of wood, while retaining the lustrous qualities of tiling.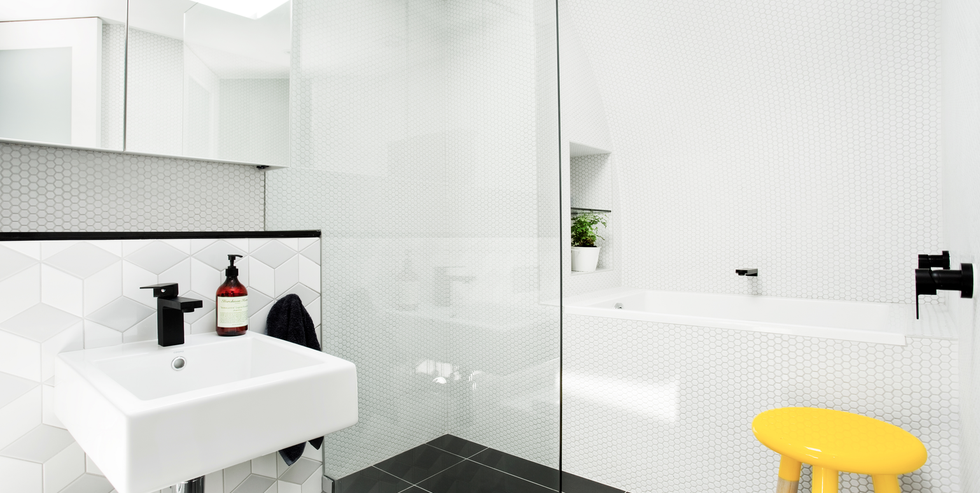 ULTRA WHITE
This beautifully minimalist bathroom is covered in small, crisp white tiles, creating a sleek modern space that is elevated with small pops of color.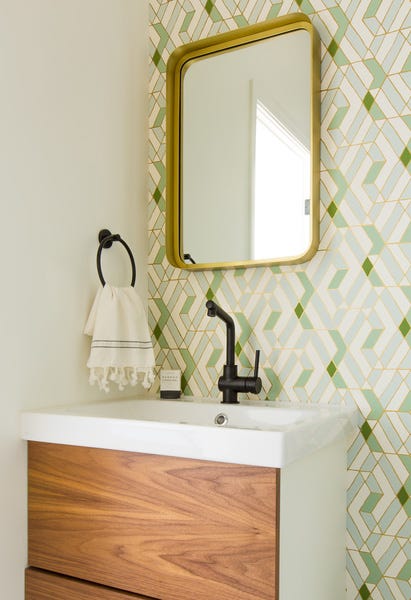 HARMONIOUS SHADES OF GREEN
Create a subtle geometric effect on your bathroom wall by paring jade-green tiles with pale blue.